DIAMOND ROCKSAW
For excavators 7 - 60 tonnes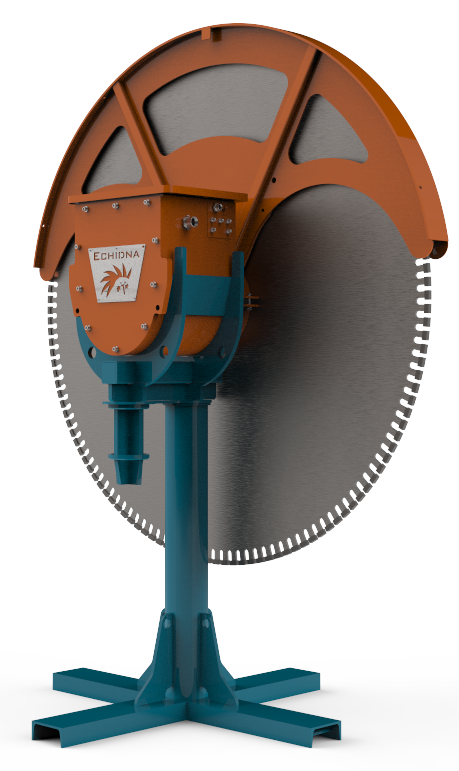 Excavation, trenching, quarrying, demolition
High power diamond blade rock saws for excavators in the range of 10 to 70 tonnes.
With high flow and pressure ratings
use all of the available power from your excavator
maximise cutting speed and depth
saws are suitable for use on a wide range of excavators and blade sizes.
Case drain is requiredread more about advantages of having a case drain
High flow means high speed, which enables you to use small blades for more economical cutting of reinforced concrete, bitumen, rock, wood and many other materials.
High pressures allow large blades for deep excavations and trenches.
All of these may be fitted with multiple diamond blades for trenching or dimensional stone (More info.).